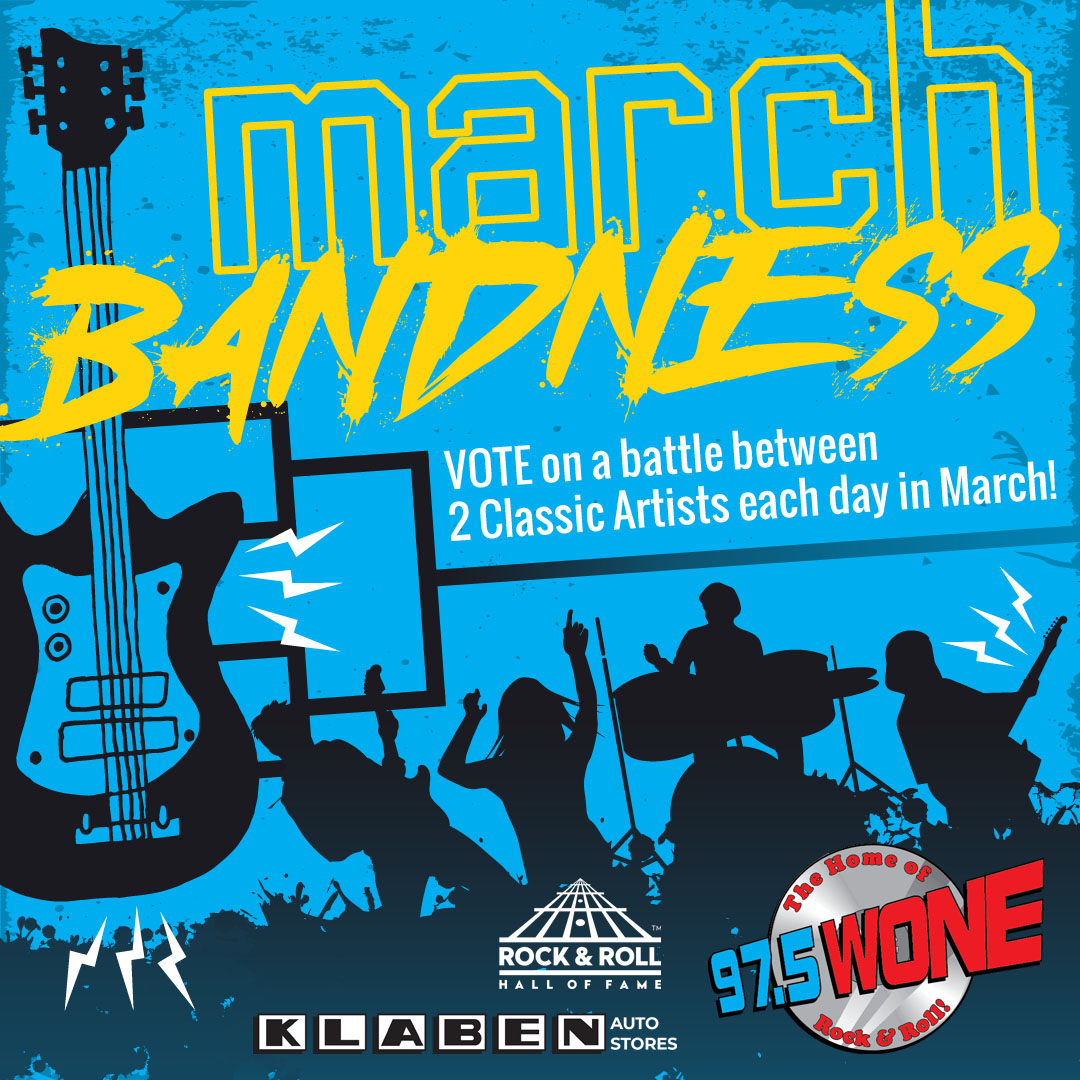 Thirty-two of the greatest Rock and Roll artists of all-time are squaring off to see which one is chosen as the best!
Every day through the month of March, one classic artist will face-off against another, voted on by you, our listeners, until only one is left.
With each daily vote, you are entered for a chance to win a 4-pack of tickets to the Rock & Roll Hall of Fame! Each Friday in March, Spatz & Amanda will select a winner.
It's WONE's March Bandness, brought to you by Klaben Auto Stores and the Rock & Roll Hall of Fame, on Akron's Home of Rock and Roll 97.5 WONE!
Vote
VOTE FOR YOUR FAVORITE BAND EACH DAY IN MARCH! GET ENTERED TO WIN ROCK & ROLL HALL OF FAME TICKETS.
THE WINNER OF MARCH BANDNESS 2023 IS…